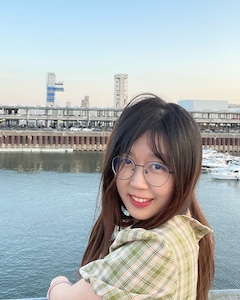 About
I am an incoming Assistant Professor in the Department of Computer Science at the University of Toronto in Fall 2023.
From Fall 2022, I will also work as a research scientist at Google Brain.
Currently, I am a research associate at University of Cambridge. I finished my Ph.D. in the Programming Languages Group at University of Hong Kong in 2021.

I'm actively looking for self-motivated Ph.D. students. Please take a look at this link if you're interested.
News
(Pinned) I am currently on the program committee of HOPE 2022, ML 2022, ICFP 2022, SPLASH 2022 SRC, and POPL 2023. Please consider submitting a paper!

2022 July New paper conditionally accepted at OOPSLA 2022.

2022 May New paper accepted at ECOOP 2022.

2022 Jan New paper accepted at MLSys 2022.

2021 Nov New paper accepted at PEPM 2022.

2021 Sept New work accepted at POPL 2022.
Publications
Workshop
Dissertation