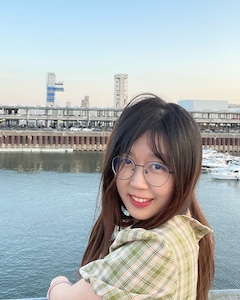 News
(Pinned) I am currently on the program committee of FLOPS 2022, TFP 2022, and ICFP 2022. Please consider submitting a paper!

2022 Feb Will give an invited talk at Georgia Tech!

2022 Jan New paper accepted at MLSys 2022.

2021 Dec Gave an invited talk at EPFL. Thanks for the invite!

2021 Nov New paper accepted at PEPM 2022.

2021 Oct Will give an invited talk at Workshop on Dependable and Secure Software Systems at ETH. Please consider joining us!

2021 Sept New work accepted at POPL 2022.

2021 May Thrilled to share that Perceus won the ACM SIGPLAN Distinguished Paper Award at PLDI 2021.

2021 May New work accepted at ICFP 2021.

2021 Mar New paper accepted at PLDI 2021.
Drafts
Publications
Workshop
Tutorial
Dissertation